"I'm Ready" My Debut EP Album Available Now!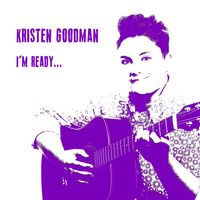 On December 1, 2017, Kristen Goodman released her debut EP Album, I'm Ready.
Presented with her signature powerful vocals, crisp acoustic guitar, and personal storytelling, this debut EP album features acoustic folk rock songs written over the last 15 years.
Order a copy from CDBaby.com, or download the digital tracks on iTunes. 
Kristen Goodman - Singer / ENTERTAINER / EVENT PRODUCER
Contact Form For: kristengoodmansings@gmail.com
I'd love to hear from you. Please use this contact form to send me a booking request, a song request, an event idea, or just a note to say HI!